Our Eye Doctors
Doctors & Associates
As a leader in comprehensive eye care in the Buffalo, NY area, Fichte Endl & Elmer Eyecare prides itself on having the most skilled eye care professionals, eye surgeons, and optometrists on staff.
With some of the most experienced eye care professionals and optometrists in the Buffalo region, we offer several procedures for diagnosing your vision problems and correcting your sight with LASIK laser eye surgery.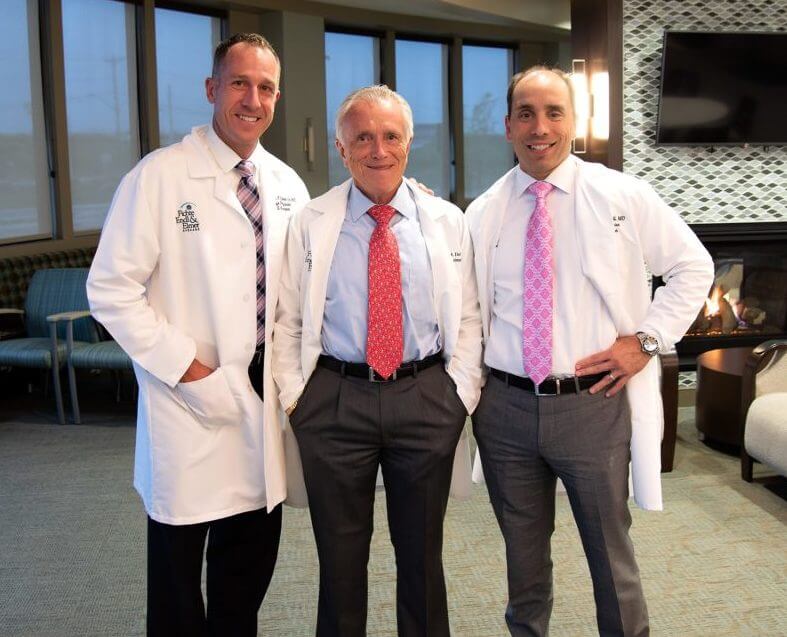 Our founding partner, Dr. Claus M. Fichte, is regarded as one of the country's leading surgeons in both cataract and refractive surgery. As a clinical investigator, he has helped pioneer new and improved techniques in ophthalmology.
Dr. Michael Endl has been at the forefront of ophthalmology's technological advances through his career as a researcher, speaker, and educator.
Recently he was given the "Top Doc" award for the third consecutive year as voted by his peers.
Dr. Thomas Elmer's extensive experience and training in cataract, LASIK, glaucoma, and laser surgeries, as well as his specialized pediatric training, allows us to further expand our total eye care services.
Our team is rounded out by equally talented and skilled professionals.
The eye doctors at Fichte, Endl & Elmer Eyecare offer all optical and eye care services you need right here in the Buffalo, NY area including:
General optometry services

Vision correction

Corneal surgeries

Laser cataract procedures

Senior eye care

Eye care for kids
Glaucoma surgeries
Dry eye
Optical Boutique with designer frames
and more
We understand that if you entrust somebody with your vision you want somebody you can trust. Our patients tell us they want an optometrist who:
Has many years of experience in vision correction and treating eye problems
Will treat you with respect
Is available for appointments quickly
Will never pressure you when purchasing glasses or other products
Will take the time to answer your questions.