LASIK Open House
Doors open at 5:30 pm
Introducing the all-new "2020 ADVENTURE EXPERIENCE"*! Offered only at Fichte, Endl & Elmer Eyecare.
One lucky winner will not only win a free Lasik procedure they will get a choice of an" Adventure experience" to go along with it. After LASIK, the winner gets to choose either a hot air balloon ride for two OR Skydiving for two!!
To enter to win this fabulous prize, simply attend a LASIK open house in EITHER April May or June! 2020 is not just a year… it's a lifestyle!
This event will be held off-site at: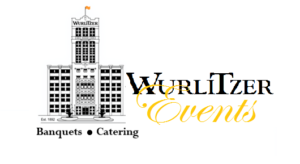 WURLITZER EVENTS 
Located inside the Wurlitzer Building
908 Niagara Falls Blvd.
North Tonawanda NY 14120
Doors open at 5:30 pm and the presentation starts at 6 pm. This event is hosted by our Surgeons. Watch a LASIK procedure and meet the patient. Both the surgeons and the patient will stay until the end to answer your questions. Enjoy dinner compliments of Wurlitzer events!
*No purchase necessary, see official rules on the Fichte, Endl & Elmer Eyecare Facebook page