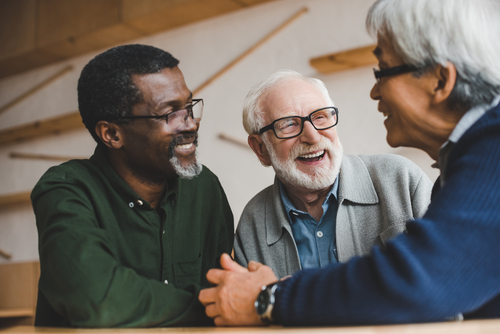 Do you or someone you love have cataracts? If so, you may be thinking about cataracts and what IOL you should choose.
Fichte, Endl & Elmer Eyecare is proud to now offer our cataract patients the new Vivity intraocular lens implant (IOL). Keep reading to learn more about this IOL and to find out if it could be right for you!
What is the Vivity Lens?
The Vivity lens is a non-diffractive extended depth of focus intraocular lens. This is the only one of its kind.
For patients with presbyopia who need to use reading glasses and those with cataracts, it's a great choice for improving vision at all distances. It provides patients with excellent intermediate vision, making it a great option if you spend a lot of time in front of the computer, reading music, or driving.
It also does a good job of correcting near vision, making it ideal for tasks like sewing, texting on a smartphone, or reading or a book.
Presbyopia is common in people over the age of 40. The natural lens loses flexibility with age, making it harder to adjust between near and far sight.
Cataracts are also more common among people in this age group. As part of the aging process, the natural lens of the eye becomes thicker and clouded. Once this occurs, the lens needs to be removed and replaced with an artificial lens (IOL).
The Vivity lens uses non-diffractive X-WAVE™ technology to shift and lengthen light without it breaking into two. The X-WAVE technology improves near, mid, and far-distant vision.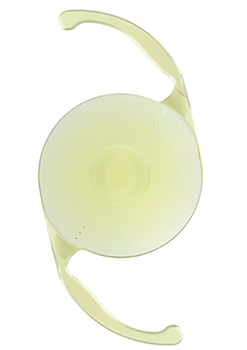 The lens is also available in toric versions. These customized lenses are specifically designed for people with astigmatism. It offers correction and or complete elimination of astigmatism.
Vivity patients reported 20/20 distance vision and better than 20/25 mid-distance sight. They also reported 20/32 near vision without glasses or contacts.
Who Benefits From the Vivity Lens?
Eye doctors recommend the Vivity IOL for people with presbyopia. Those with limited near and far sight can also benefit from the IOL.
These IOLs can significantly reduce your need for glasses by treating near-vision. The goal with these lenses is to reduce or totally eliminate the need for glasses at all ranges.
Those who do a lot of up-close activities will best benefit from the Vivity lens. It can help with reading, crafting, and even playing games like cards.
What are the Advantages of the Vivity Lens?
It takes energy for your eyes to change focus between distances. Some multifocal lenses require a lot of work for your eyes to adjust.
The Vivity lens features seamless transitions between prescription strengths. It's less stressful for your eyes to focus, preventing them from growing tired.
Many people with cataracts struggle to see in low light. You may notice halos around lights or struggle to drive and read after dusk.
Vivity patients experience limited light issues. Only two percent have starbursts, while one percent have halos. Around zero percent were bothered extensively by glare. Up to 80 percent never experience any glare with the IOL.
The only way to know for sure if this IOL is right for you is to schedule a cataract evaluation at Fichte, Endl & Elmer Eyecare! Schedule yours in Buffalo, NY, and get back to seeing clearly without cataracts holding you back from living the life you want to live!