During cataract surgery or refractive lens exchange, the natural lens of the eye is removed and replaced with a clear intraocular lens (IOL). These lenses are used to restore clear vision and provide different visual results based on the IOL that is chosen. The lens a patient chooses for their procedure can impact future dependence on glasses and the distances at which they will be able to see best.
Your cataract surgeon at Fichte Endl & Elmer Eyecare will help you choose the best IOL for your lifestyle and needs. We offer monofocal, multifocal, and trifocal lenses, with our newest lens offering, the PanOptix Trifocal IOL, extending the scope of lens options available to our patients.
Fichte Endl & Elmer Eyecare is now the first practice in Western NY to perform cataract surgery with the Alcon PanOptix Trifocal lens.
The Alcon PanOptix Trifocal lens improves vision at three distances: up-close, intermediate, and far away. For patients, this means support of a more active lifestyle following cataract surgery. From viewing texts and photos on a mobile device to experiencing quality distance vision while exploring outdoors, the trifocal lens provides clear vision across multiple distances.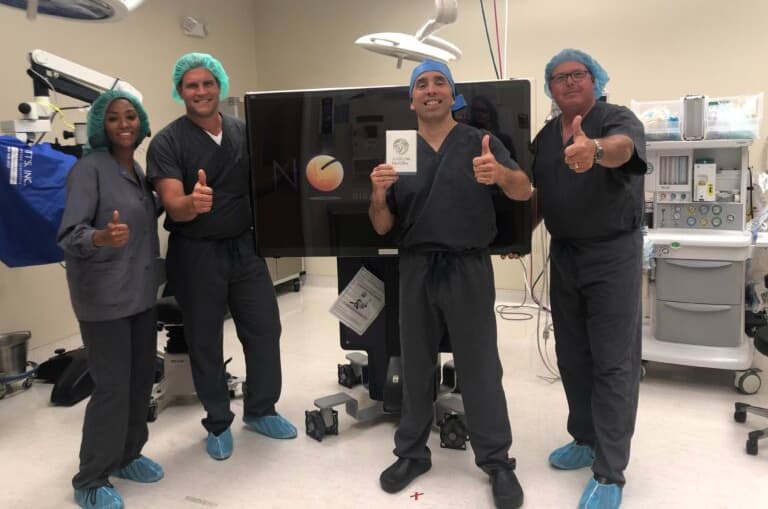 Acrysof IQ PanOptix (Trifocal Lens)
We are proud to introduce the Acrysof IQ PanOptix, the latest in lens technology available to patients in the United States. Fichte Endl & Elmer eyecare is the first practice in Western New York to implant the lens, a trifocal IOL option used around the world, but recently FDA approved in the U.S.
With the PanOptix trifocal IOL, patients can restore sharp distance, intermediate, and near vision for seamless visual acuity. The PanOptix can help patients to dramatically reduce dependence on bifocals and reading glasses. One survey of patients who elected to use the PanOptix IOL found that over 99% of patients would choose to utilize the same lens again, were they offered the choice.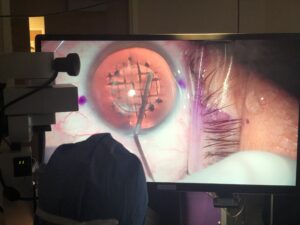 Benefits of the PanOptix Trifocal IOL:
The PanOptix Trifocal IOL is the only FDA-approved trifocal IOL in the United States
The IOL design includes blue light filtering, which protects your eyes from screen and sunlight damage
Enhanced reading vision that dramatically reduces or eliminates the need for reading glasses
To determine if you are a candidate for the PanOptix Trifocal IOL, you can schedule a cataract surgery consultation with one of our experienced surgeons. We also encourage our patients to join us at one of our cataract surgery lunch and learns, where we discuss cataracts, cataract surgery, and new technology to reduce dependency on glasses and reduce astigmatism.