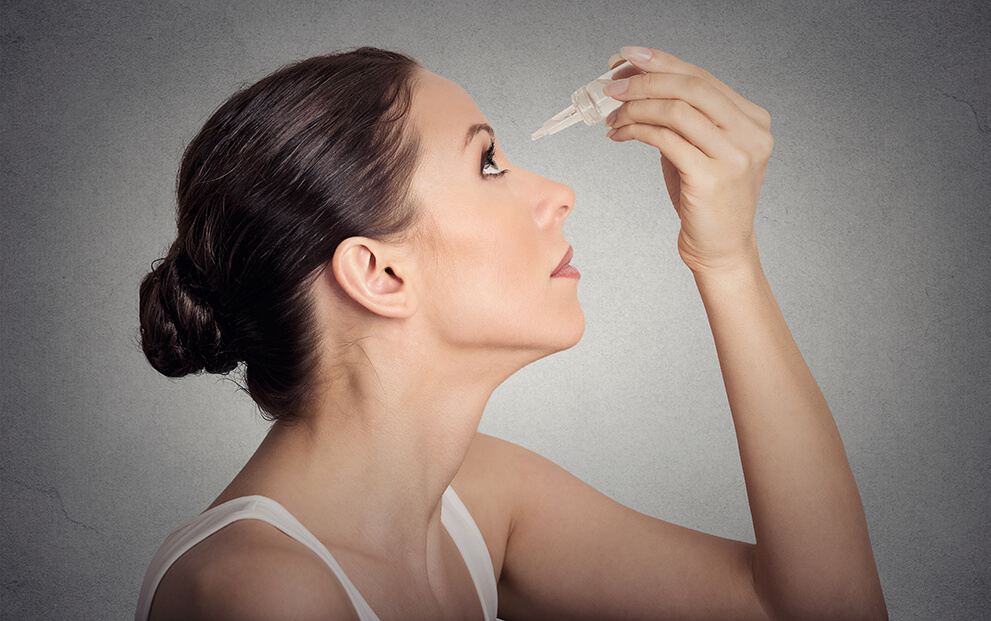 Dry eyes can be a chronic condition, but your optometrist can prescribe treatment to keep your eyes healthy, more comfortable, and prevent your vision from being affected. Dry eyes can be diagnosed through a comprehensive eye examination. Testing, with special emphasis on the evaluation of the quantity and quality of tears produced by the eyes, may include:
Patient history to determine any symptoms the patient is experiencing and the presence of any general health problems, medications taken, or environmental factors that may be contributing to the dry eye problem.
External examination of the eye, including lid structure and blink dynamics.
Evaluation of the eyelids and cornea using bright light and magnification.
Measurement of the quantity and quality of tears for any abnormalities. Special dyes may be instilled in the eyes to better observe tear flow and to highlight any changes to the outer surface of the eye caused by insufficient tears.
The primary approaches used to manage and treat dry eyes include adding tears, conserving tears, increasing tear production, and treating the inflammation of the eyelids or eye surface that contributes to the dry eyes.
Steps you can take to reduce symptoms of dry eyes include:
Remembering to blink regularly when reading or staring at a computer screen for long periods of time.
Increasing the level of humidity in the air at work and at home.
Wearing sunglasses outdoors, particularly those with wrap around frame design, to reduce exposure to drying winds and sun.
Using nutritional supplements containing essential fatty acids may help decrease dry eye symptoms in some people. Ask your optometrist if the use of dietary supplements could be of help for your dry eye problems.
Avoiding becoming dehydrated by drinking plenty of water (8 to 10 glasses) each day