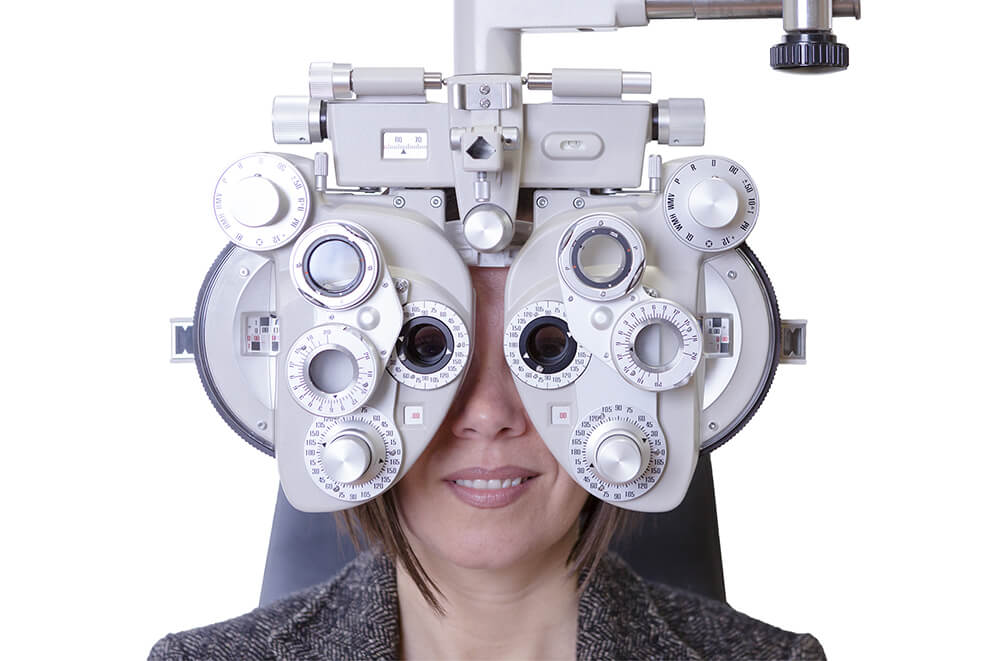 Eye Exams Buffalo, NY
Regular eye exams are a vital part of maintaining eye health and clear vision. A variety of diseases and conditions can be discovered – and treated or managed – early via regular eye exams, including glaucoma, macular degeneration and cataracts. Furthermore, if the quality of your vision is the issue, you can get help rather than living with vision that is less than optimal. The bottom line is it's always best to catch any issue related to your eyes and your vision early in its development.
Your eye exam will include a variety of tests and professional assessments to help determine the overall health of your eyes and to discover the specific cause of any issues with your vision. While your personal health history provides important and relevant information, you can also rest assured that your clinical team at Fichte, Endl & Elmer Eyecare listens to your concerns for your health. We want to know your thoughts and your goals for your vision so we can help you achieve them. You deserve unique, specific care and we promise nothing less.
Eye Exams Available in Our Niagara Falls & Amherst, NY Offices
Schedule Your Eye Exam Online!
It doesn't matter if it's your first exam ever or your first exam in a while. We want to get to know you and ensure you receive advanced, gentle care! View a map with our Fichte eye care clinic locations here or call our toll free number today at 1-800-309-2020.