Fichte Endl & Elmer Eyecare – Niagara Falls
Address:
6500 Porter Rd, Suite 2020
Niagara Falls, NY 14304
Call Us:
Phone: 716-282-1114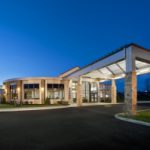 We are excited to announce our brand new state of the art facility is now open. Our former Niagara Falls office located at 2400 Pine Ave closed its doors July 24th, 2015 after over 30 years of faithful service, We have outgrown that office and needed a larger space. We have relocated just 2 miles away. The new facility is on Porter Road in the Town of Niagara. Our new building features more exam rooms and beautiful Optical shop where we will sell glasses and frames for everyone form those on a budget to those looking for designer lines or anything in between.
Hours of operation are:
Monday, Tuesday, Thursday and Friday 8:00 a.m. to 5:30 p.m.
Wednesday we are open 9:15 a.m.- 5:30 p.m.