Cosmetic Procedures in Amherst & Niagara Falls, NY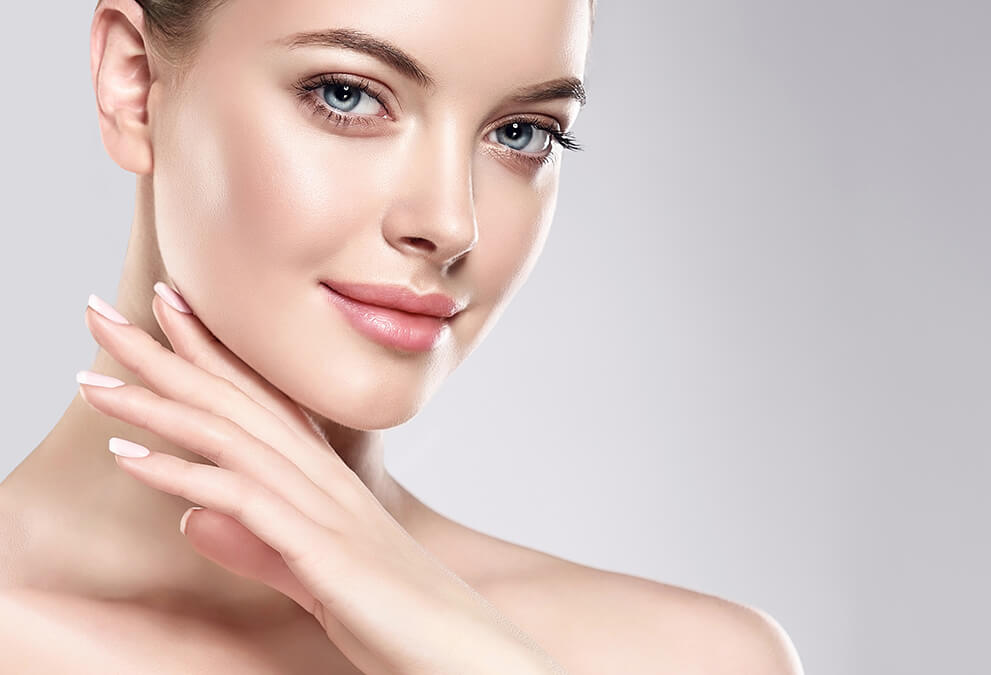 For many individuals, cosmetic treatments also provide functional benefits. In fact, certain procedures may be covered by insurance. All major insurances are accepted and cosmetic eye procedures are provided at our Amherst and Niagara Falls locations, as well as several other surgery centers in Western New York.
Did you know an Upper Eyelid Lift is often covered by insurance? Many people are genetically predisposed to droopy upper lids while others see a droop or heavy lid with age. Either way with a few simple in-office tests, we can determine if your peripheral field of vision is compromised. If so, insurance may cover a Blepharoplasty, which is an upper lid lift.

This procedure is done as an outpatient procedure at one of our three surgery sites.
What are the benefits of cosmetic surgery?
Cosmetic Surgery is well worth its price as it can help you look and feel better! Cosmetic surgery can help heighten your natural appearance and improve your overall appearance permanently. By doing this, you may find your confidence and feelings towards your appearance begin to rise.
Aside from your well-being, cosmetic surgery can also help you physically. Some cosmetic procedures, like blepharoplasty, can help droopy eyelids return back to their original state and clear up your vision! Regardless of what your desire is from cosmetic surgery, you'll be sure to find the right procedure to help you feel and look better!
What cosmetic procedures are offered at Fichte, Endl & Elmer Eyecare?
At Fichte, Endl & Elmer Eyecare, we proudly offer a wide variety of cosmetic procedures to help you feel and look better!
Eyelid lifts, also known as blepharoplasty, aim to give you a younger appearance by removing excess skin, lax muscle, and bulging fat from the upper or lower eyelids.
BOTOX is a cosmetic procedure that can reduce the appearance of wrinkles around the eyes. BOTOX can also help those who experience unwanted twitching or spasming of the eye muscles around the eyelids and facial areas, also known as blepharospasms.
We proudly offer removals of eyelid lesions at Fichte, Endl & Elmer Eyecare. Eyelid Lesions are a pathological change in tissue on the eyelid, some are harmless, and some are malignant, cancerous, pigmented, or colored.
Our ophthalmologists, optometrists, and surgeons all take turns being on call so we can offer you 24/7 service in the case of overnight, weekends, and holiday emergencies. We provide reconstructive surgery and treatment for traumas of the eye or face.
Thyroid eye disease surprisingly does not relate to thyroid disease. Instead, it's often linked to Graves' disease, Hashimoto's Disease, and those without thyroid dysfunction. We offer treatment for this condition, from lubricating eye drops and ointments to surgery.
Latisse
Latisse is a medication that can increase the length of eyelashes. Although Latisse isn't meant to be used on the lower eyelid, it can gradually encourage longer, thicker and darker eyelashes. In most cases, you need to use Latisse daily for at least two months to see the full benefits.
Upneeq
Upneeq is a new medication that can temporarily relieve minor eye redness or discomfort caused by irritants. Upneeq can be used by adults and children that are at least 13 years old.
If you are interested in consultation about any of our cosmetic procedures, call 1-800-309-2020 today!