LessDrops is a three-in-one eye drop formula for use following cataract surgery. In a single bottle, patients will receive a combination of the three primary medications prescribed following the surgery including a corticosteroid, nonsteroidal anti-inflammatory (NSAID), and an antibiotic.
Traditional cataract procedures require the use of three postoperative medications, each with their own dosages and taper schedules. LessDrops provides ease of use as the proper dosages are combined in one bottle with a single taper schedule.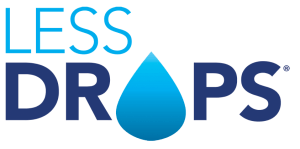 Why Use LessDrops?
At Fichte Endl & Elmer Eyecare, we provide vision solutions tailored to fit our patients' needs. LessDrops is used for our cataract surgery patients who request to take part in the program. LessDrops is delivered directly to the patient's doorstep – eliminating the need to pick up a prescription. As only one bottle is needed for both eyes, LessDrops is both cost-effective and simple for the patient compared to the alternative of purchasing multiple medicines and instilling each bottle three to four times per day for one month.
Contact us if you are interested in using LessDrops as part of your cataract procedure.
---
DEXTENZA
DEXTENZA is a corticosteroid intracanalicular insert placed in the punctum, a natural opening in the eye lid, and into the canaliculus and is designed to deliver dexamethasone to the ocular surface for up to 30 days without preservatives. Following treatment, DEXTENZA resorbs and exits the nasolacrimal system without the need for removal.