Welcome to our Co-managing Doctor Portal
As a co-managing optometrist, we are pleased to partner with you and your office. We consider you an extension of our team!
Here you will find the two forms required to serve co-managed patients. As of Sept 1 2019, we now have one simple co-managed patient exam form to be submitted for both LASIK and Cataract surgery patients. This form along with the Election of Post Operative Care form need to be sent over to our call center before your patient is seen in the office.
Required Co-Management Forms:
Co-managed patient exam form
Election of post operative care form
LASIK Guidelines:
This is a guide to help you determine if your patient is a good LASIK candidate. Call our refractive surgery department if you have a patient who falls out of these guidelines. Occasionally they still may be a candidate. 716-564- 4234
LASIK Guidelines
LASIK Post-Operative Eye Drop Instruction Sheets
The post-operative eyedrop work sheets below are here for your convenience to print out for your co-managed LASIK patients. We have provided a blank version of each form as well as one that is filled out. The form our doctor has filled out for you can serve as your guide to our typical protocol.
LASIK Eye Drop Instructions – 1 Day Post Op
ASA & PRK Eye Drop Instructions – 1 Day Post Op
LASIK, ASA, PRK Eye Drop Instructions – 1 Week Post Op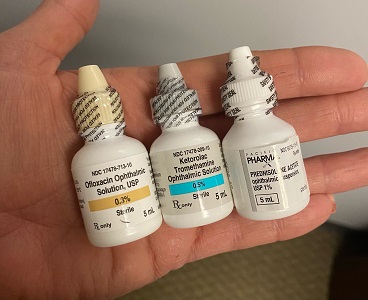 Cataract Post-Operative Eye Drop Instruction Sheets
Post-Operative Eye Drop Instruction Sheets (TRADITIONAL)
This is the traditional drop instructions sheet. Used for when a patient is placed on 3 separate post-op drops. Usually, patients opt for the 3 drops vs Imprimis (combination 3 in 1 drop) because they have a very low co-pay for individual eye drop bottles and a would be more cost-effective for them.
Traditional Eye Drop Schedule
Post-Operative Instruction Sheet (IMPRIMIS)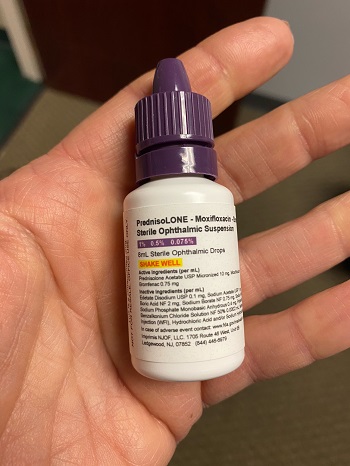 This is the sheet we use for the vast majority of post-operative cataract patients. Ninety percent of our patients are on a new drop called Imprimis. This is a combination drop. Using fewer drops means combining multiple therapeutic agents in one bottle. Pred-Gati (Imprimis Pharmaceuticals) consists of 1% prednisolone acetate and 0.5% gatifloxacin, Pred-Gati-Nepaf.
Imprimis Eye Drop Schedule
About IMPRIMIS
The IMPRIMIS compounded drop contains three ingredients: an antibiotic, steroid, and NSAID.
Moxifloxacin
Bromfenac
Prednisone
The patient pays $55 for a 5ml bottle, which is enough for 1 eye. Patients pay $85 for an 8 ml bottle which is enough for both eyes.
Learn more on the IMPRIMIS website.
Other Helpful Forms:
Co-managed Patient Tracking Form
Contact Lens Instructions for LASIK Patients
Stay In Touch With Us
Please use this one central fax & phone number for all co-managed patients
Call Center 1-800-309-2020
Central Fax (716) 564-2060 / Attn: Call Center
Co-managed Patient Assistance
Call Center Lead
Patricia Harpster leads the efforts in our call center.
She and her this team are your point of contact when making appointments and sending in paperwork for your co-manager patients.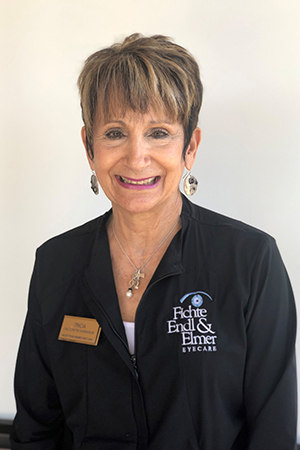 Refractive surgery department
Dana Perna and Brian Martinek are Refractive Surgery Coordinators at Fichte,Endl & Elmer Eyecare. They handle all of our co-managed LASIK patients.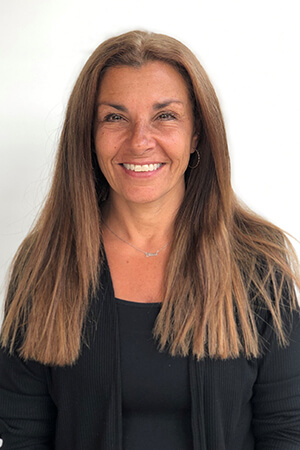 Joellyn has over 25 years Ophthalmology billing experience and leads our Billing team. She is available to you if you have billing questions on your co-managed patients." above her photo and contact information.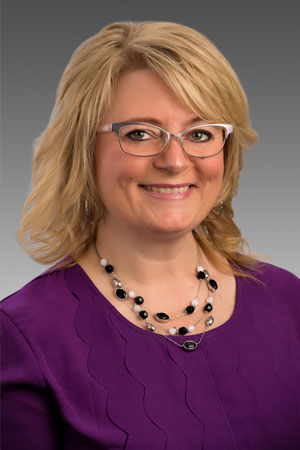 Kathy Otto & Linda Grant can assist you with any co-managed patients