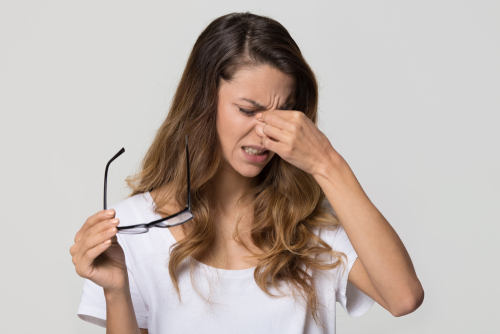 Do your eyes feel dry or irritated? These are common signs of a condition called dry eye syndrome. Dry eye syndrome occurs when you don't produce enough tears or the tears produced are low in quality.
If your eyes lack proper lubrication, it can lead to inflammation and potential damage to the surface of the eye. Fortunately, there is treatment available.
Fichte Endl & Elmer Eyecare is now offering our patients a new dry eye treatment option called Prokera to relieve patients of these bothersome symptoms while making their eyes healthier. Keep reading to learn more and find out if Prokera could help your dry eye symptoms!

Dry Eye Symptoms
If you have chronic dry eye, you may experience physical discomfort and adverse effects on your quality of vision. Some patients report stinging, burning, or scratching sensations in their eyes.
You may also become more sensitive when you're in smoky, windy, or dry environments, which may cause redness and blurry vision.
This is different from temporary dry eye. Chronic dry eye occurs for an extended period and may last for several months at a time.
It is not dependent on the environment around you. Overly windy conditions can lead to temporary dry eye, as well as leaving your contact lenses in for too long.
How Does Prokera Help?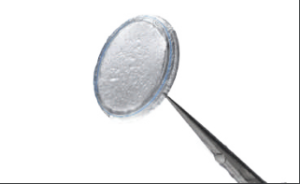 Prokera not only provides fast relief but it promotes healing for healthy eyes in the future. Known as a "corneal bandage," Prokera coats the surface of your eye.
Coating the surface of your eye keeps it safe from the outside world and reduces contact with your eyelid for optimal healing conditions.
The device is made from amniotic membrane tissue with inherent therapeutic properties. Prokera is the only amniotic membrane acknowledged by the FDA for its anti-inflammatory and anti-scarring capabilities.
Its regenerative properties reduce pain while controlling inflammation, effectively healing damaged eye surfaces without harmful side effects. These life-changing properties are preserved using CRYOTEK® processing technology. This ensures the tissue retains its full biologic capability.
For patients, relief with Prokera is relatively quick. It has also been clinically shown to result in faster, more effective healing. In one study, 95 percent of respondents said Prokera healed their eye, while 81 percent said it improved their vision.
What Is Amniotic Membrane Tissue?
Amniotic membrane tissue is the tissue that comes from the placenta. It protects a baby from harm and supports healthy development using its natural properties. These unique characteristics allow Prokera to repair the surface of the eye with less scarring and inflammation.
Is Prokera Safe?
Besides being effective, this treatment is considered very safe. Many eye doctors around the world prescribe Prokera to treat a variety of eye conditions.
To use the donated tissue, it must pass many quality control tests. It is stored in an FDA-regulated tissue bank to ensure it is 100 percent safe for medicinal use.
Is Prokera Comfortable?
Prokera is a thin, flexible tissue that is placed on the eye like a contact lens. While wearing it, patients may feel Prokera, but it shouldn't hurt or feel uncomfortable. Your eye doctor may use tape to keep your eyelid partially closed following insertion.
After three to five days, it is removed. Even after removal, Prokera's restorative properties continue working.
Ready to ease your dry eye symptoms and make your eyes healthier? Please schedule an appointment with Fichte, Endl & Elmer Eyecare in Buffalo, NY, by visiting our website or giving us a call at 1-800-309-2020 today to discuss how Prokera can help you!