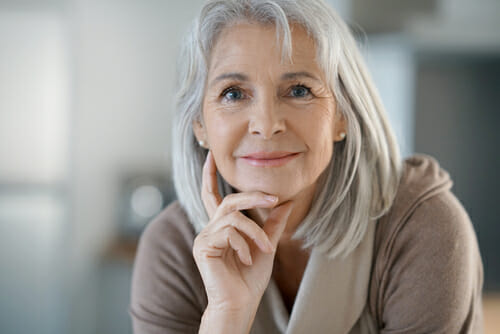 Do you need cataract surgery? You may wonder how to make sure you choose the right cataract surgeon.
Cataract surgery is one of the most common procedures you can undergo. Because of that, there are many cataract surgeons to choose from.
However, not all cataract surgeons are the same. When entrusting someone with your eyes, you want to make sure you choose the best surgeon for the best possible results.
Are you unsure what to look for when choosing the best cataract surgeon? Keep reading to discover why it's about more than word of mouth with the best cataract surgeons in western New York!
1. Is the Surgeon Board Certified?
It may surprise you that not all cataract surgeons are board certified. Being board-certified is a voluntary step that goes beyond medical school and basic licensing.
Ophthalmologists become certified through the American Board of Ophthalmology. To do so, they must complete a rigorous academic course and garner professional experience.
They must demonstrate the skill needed to deliver the highest standard of care. They must also maintain their certification by completing continuing education classes.
All our surgeons are board certified at Fichte, Endl & Elmer Eyecare. You can be comfortable knowing they are up to date on the latest information and developments in cataract surgery.
2. How Much Experience Do They Have Performing Cataract Surgery?
An ophthalmologist can say they have "experience" performing cataract surgery and only have completed a few procedures. A cataract surgeon must have extensive experience when your eye health and vision depend on it.
Together, our doctors have completed over a hundred thousand cataract surgeries throughout their careers. They possess a level of skill that can only come from years of experience, so you know you're in good hands.
3. What IOLs Do They Offer?
An IOL is an intraocular lens. During cataract surgery, your eye's natural lens is removed and replaced with a clear artificial one. Depending on your needs and visual goals, there are many types of IOLs to choose from.
If a practice only offers one or two types of IOLs, that's a red flag. How can they meet your unique needs if they recommend the same few IOLs to every patient? We offer a full range of IOLs, to ensure we find the best fit for you.
4. Are They Using Updated Technology?
There have been many advancements in cataract removal since the first procedure was performed more than two centuries ago. In 2009, we were the very first practice to offer laser cataract surgery in western New York. Cataract surgery is more precise and effective today, with a much lower risk of complications.
The last thing you want is for your surgeon to use outdated technology to remove your cataract. Rest assured that our office is equipped with state-of-the-art technology, in line with the latest advancements.
5. Have They Won Any Awards or Special Recognitions?
Awards and recognitions are excellent indicators of a doctor's dedication to providing excellent care. They go a step beyond word of mouth because other eye care professionals often recommend them.
Our doctors have received multiple "Top Doc" awards in ophthalmology over the years. They are also key opinion leaders and speakers on a national level.
If you're looking for the best cataract surgeon in western New York, Fichte, Endl & Elmer Eyecare, check all these boxes. Call 1-800-309-2020 to request an appointment today! You can also meet the doctors by signing up for one of our Monthly Cataract Lunch & Learn events! Reserve your seat now!