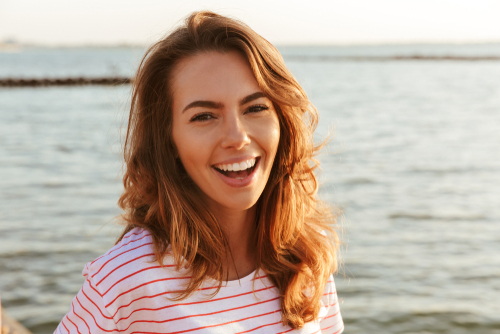 Are you thinking of permanently correcting your vision to leave glasses behind? LASIK isn't your only option.
ZEISS SMILE is the latest advancement in the world of laser vision correction. It provides the results you expect from LASIK, but with much more to love.
Over six million people worldwide have dramatically improved their vision with ZEISS SMILE. Keep reading for three reasons why more patients are choosing ZEISS SMILE over LASIK!
1. The Recovery Is Faster
Although LASIK has a relatively short recovery period, it can still feel like you're waiting to do the things you want. It can take weeks before you're allowed to work out, wear makeup, and go swimming.
If having to wait makes LASIK seem not worth it, ZEISS SMILE is another option worth considering. With ZEISS SMILE, you don't have to wait to return to your favorite activities.
Whether taking a spin class or swimming in the pool, you can plan to do everything you want the day after your procedure. Most patients can resume their normal activities the day after having ZEISS SMILE.
You won't have to take more than a day off work or miss out on your favorite hobbies. ZEISS SMILE is especially ideal for those with active lifestyles.
What's more exciting than a short recovery period? The fact that you can return to your typical schedule with better vision than ever.
You won't have to wait long to see the incredible results of ZEISS SMILE. In a single day, you can go from having to wear glasses or contacts to total visual freedom.
2. It's Less Invasive
When it comes to any procedure, the less invasive it is, the better. When comparing ZEISS SMILE and LASIK, ZEISS SMILE is far less invasive.
ZEISS SMILE uses a VisuMax femtosecond laser to make a slight incision and remove a tiny piece of tissue from the cornea, the area at the front of your eye. The incision made with ZEISS SMILE is much smaller than the one needed for LASIK. Because this process is so precise, occurring at a microscopic level, there is little or no disruption to the other parts of your eye.
During LASIK, a larger incision is necessary to create a flap in the cornea. The flap allows access to the tissue that needs reshaping.
After reshaping the cornea to correct refractive errors, the flap gets folded back, where it's left to heal. But with ZEISS SMILE, there's no need to create a flap.
What does this mean for you? In addition to a faster recovery time, you'll experience fewer side effects and a lower risk of complications.
3. It Doesn't Trigger Dry Eye
Do you have dry eyes? If so, you may not qualify for LASIK. But many patients with dry eyes are better candidates for ZEISS SMILE.
Because it only requires a tiny incision and no corneal flap, ZEISS SMILE is an option for those with dry eyes. Other vision correction procedures can cause your eyes to become irritated.
When you already have a history of dryness, these effects can be even worse, potentially damaging your eyes as they heal.
Dry eyes are far less likely to happen when you choose ZEISS SMILE! Not only does this make it more comfortable for all patients, but it also makes permanent vision correction possible for those with dry eyes.
Wan to experience ZEISS SMILE for yourself? Find out if you're a good candidate for ZEISS SMILE by calling Fichte, Endl & Elmer Eyecare at 1-800-309-2020 to request an appointment in Buffalo, NY, today!