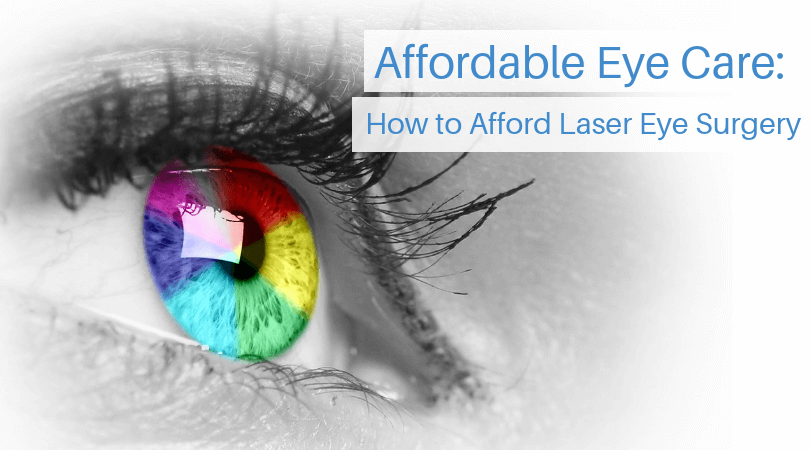 Surgical costs are a common concern among medical patients, and eye care is no exception. According to recent studies by All About Vision, the average annual cost of contact lenses was $220 in 2017. The average cost of LASIK was $2,088 per eye, and the average cost of cataract surgery was $3,600 per eye without insurance. Each of these costs varies based on a variety of factors, including your specific prescription and diagnosis. Luckily, there are a variety of steps you can take to lower these costs.
Health Insurance
If your health insurance comes with a vision plan, you could be eligible for full or partial coverage for your annual eye exam, eyeglass lenses, and contacts. Cataract surgery is often partially covered by insurance as well. LASIK, on the other hand, is considered an elective procedure and may not be covered by your health or vision plans. Be sure to speak to your insurance provider prior to your vision appointment to determine what is covered.
Questions to Ask Your Insurance Provider
How much are the copay and deductible?
Does the plan cover the cost of dilation during an eye exam?
Are the surgical center and surgeon in-network and approved by the insurance provider? If not, what is covered with out-of-network procedures?
Does the plan pay for full or partial coverage of eyeglass lenses and frames? What is the cost limit?
Does the plan cover the cost of contact lenses?
Does the provider require advance approval to validate the medical necessity of cataract surgery?
Health Care Credit Card
At Fichte Endl & Elmer Eyecare, we offer financing through CareCredit. The CareCredit card is used for out-of-pocket expenses at any of their enrolled providers. According to their financing terms, "CareCredit also extends longer-term healthcare financing for 24-, 36-, 48- or 60-month periods with Reduced APR and Fixed Monthly Payments required until paid in full." This statement is subject to credit approval.
Use the CareCredit payment calculator to determine your projected monthly payments based on your chosen financing package.
Flexible Spending Accounts and Health Savings Accounts
Check with your employer to see if you have the option to open a Flexible Spending Account (FSA) or Health Savings Account (HSA). An FSA is an account where you can save pre-tax salary amounts to fully or partially cover out-of-pocket health care costs. HSAs also set tax-free money aside, but are only available if you are covered by a high-deductible health plan (HDHP). One benefit of an HSA is that you can roll over unspent funds annually.
Military
Members of the U.S. Military can have medical benefits including the option to have corrective vision surgeries, such as LASIK, free of charge. Eligibility depends on your position and duties, among other factors. If you are in the military, speak to your healthcare provider for details.
At Fichte Endl & Elmer Eyecare, we strive to keep the financing process simple for our patients. We accept cash, certified or bank checks, MasterCard, Visa, and Discover, as well as personal checks (if the funds are verified as deposited in our account prior to surgery). We are also happy to discuss financing options available to you through CareCredit and file insurance claims to make the process easier for you. Fill out our contact form or call (800) 309-2020 to discuss your financing options with our team.