Did you know that more than half of Americans have cataracts? People with cataracts may not realize they have them, at least at first.
Over time, cataracts develop, making it harder to see. If you struggle to see well at night when driving or in rainy conditions because of glare, you may have cataracts. You may have questions about the procedure if you've recently been diagnosed as having a cataract.
At Fichte, Endl & Elmer Eyecare, we regularly host Cataract Surgery Lunch & Learn events where attendees can learn all about cataract surgery from our cataract surgeons. Keep reading to find out what to expect at our next Cataract Surgery Lunch & Learn on Wednesday, September 8th!
What is a Lunch and Learn?
Our Cataract Surgery Lunch & Learns are monthly, free educational events for people interested in learning more about cataract surgery. One of Fichte, Endl & Elmer Eyecare's own cataract surgeons shares information about the procedure, including what technology and tools we use.
You'll have opportunities to ask questions, and our cataract surgeons will explain the procedure, so you know what to expect if you choose to have it. Many attendees also want to know what happens during cataract surgery and what the recovery process is like. People often ask how they should decide when to get cataract surgery.
You will learn about lens implant options called IOLs. Our surgeon will explain the difference between premium and standard lenses and give recommendations on choosing the best IOL for your needs.
What is Cataract Surgery?
Cataracts occur when the natural lens of the eye becomes cloudy, causing vision impairment. With a cataract, light can no longer enter the light as it should, making it much more difficult to see.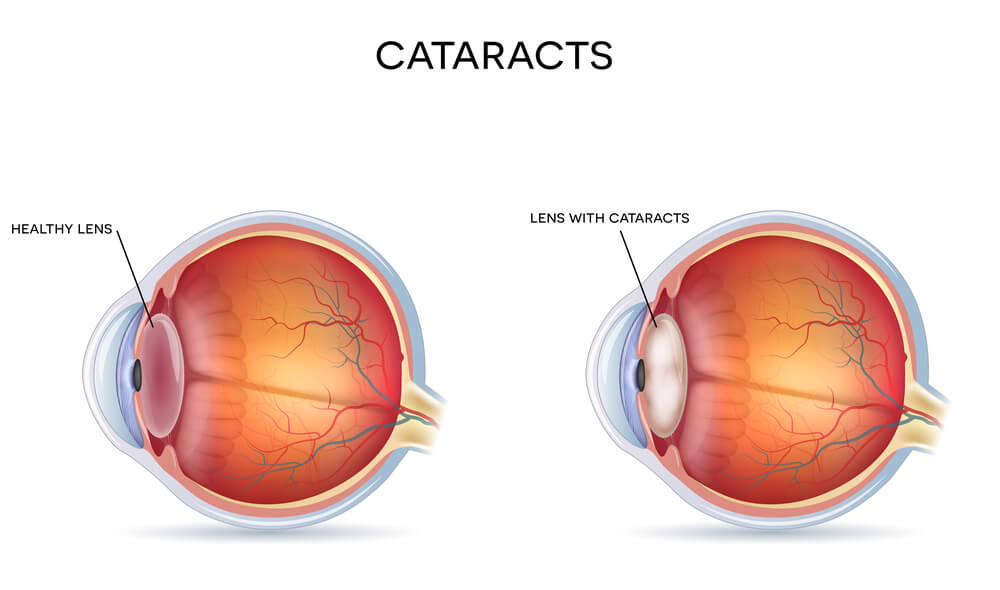 People with cataracts often have blurry vision because cataracts limit your ability to focus. The only way to treat cataracts is to have cataract surgery and remove the natural lens where cataracts form.
Because you need a lens to see clearly, it's replaced with an artificial lens, called an intraocular lens or IOL. Intraocular lenses or IOLs take the place of the natural lens, improving your vision.
If you are interested in cataract surgery, your eye doctor will help you determine the best IOL for your needs. The doctor will consider your lifestyle and visual goals after cataract surgery when choosing an IOL for you.
Register for Our Next Cataract Surgery Lunch & Learn in September
The in-person gathering will be held at My Tomato Pie Restaurant at 3035 Niagara Falls Boulevard in Amherst, NY, on Wednesday, September 8th, at 12 p.m. EDT. Doors open at 11:30 a.m.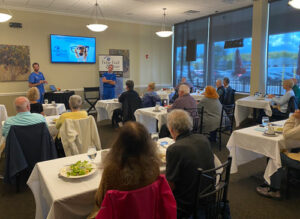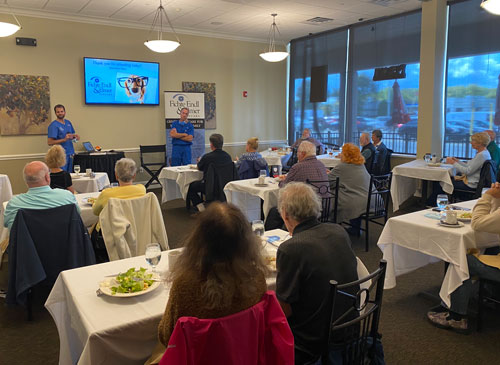 The cataract surgery lunch and learn is hosted by one of Fichte, Endl, & Elmer Eyecare's surgeons, allowing them to share their knowledge and expertise. After attending our lunch and learn, you'll leave with a greater understanding of how cataract surgery works and more confidence when you need to have the procedure for yourself.
Attendees must register ahead of time, and walk-ins are strongly discouraged. There are 21 spots available.
We encourage you to bring a guest. Consider asking a spouse or friend to come with you. If you are unvaccinated, you will be required to wear a mask when not enjoying lunch. Seating will be socially distanced among large tables.
Ready to find out more about cataract surgery in a safe and socially distanced setting? Register for Fichte, Endl, & Elmer Eyecare's September Lunch & Learn event in Buffalo, NY, by visiting our website or calling us at 1-800-309-2020 now! Spots are limited, so register today!