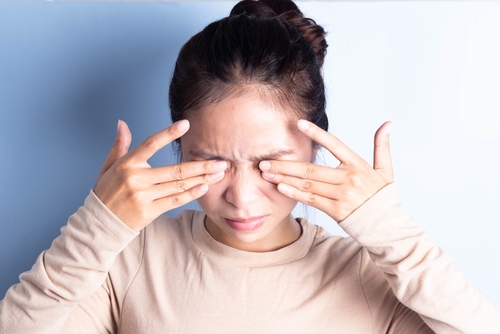 Do your eyes ever feel dry, itchy, or cause you a great deal of discomfort? Moisture is a crucial component of keeping your eyes healthy.
When your eyes lack moisture, it can make you feel uncomfortable and affect your vision and ability to see clearly. You're not alone if you have dry eyes because they are quite common.
Having dry eyes can occur for various reasons and can become chronic. Fortunately, treatments are available and highly effective.
Keep reading to learn more about the many ways we treat dry eyes!
Artificial Tears and Eye Drops
Tears keep the surface of your eyes moist. When you blink, an even layer of tears is distributed across your eye.
This layer is called the tear film. If the tear film is not providing enough moisture, the solution may be as simple as adding artificial tears or eye drops.
Millions of Americans regularly use eye drops to alleviate symptoms of dryness and irritation. Eye drops work like natural tears, adding back any missing moisture.
There are many kinds of artificial tears and eye drops available. Some you can buy over the counter at a pharmacy, while others are only available with a prescription.
Some eye drops even facilitate the production of new tears. Your eye doctor can discuss your options and recommend the best artificial tears and eye drops for you.
Punctal Plugs
Sometimes, dry eye occurs because tears do not remain in the eye for long enough. Punctal plugs, also known as lacrimal plugs, can be an ideal solution.
These tiny implants are inserted into the tear ducts during a simple outpatient procedure. Most patients cannot feel them because they are so small and made of soft silicone or collagen material.
The tear ducts are located in the inner corners of the eyes. Tears drain out of the eye and move through the tear ducts.
Once in place, punctal plugs slow down this drainage pathway. As a result, they make it easier for the eye to conserve tears. This increased moisture helps relieve dry eye symptoms.
Punctal plugs are often used temporarily. As symptoms improve, they are removed. When symptoms are severe, however, they may be left in for an extended period or even permanently.
PROKERA®
For some people, the inflammation of the eyes and eyelids causes dry eye symptoms. In this case, inflammation can be reduced with an advanced treatment called PROKERA®.
PROKERA® is a clear circle of tissue that resembles a contact lens. It is made out of an amniotic membrane, which has many healing properties and is a natural anti-inflammatory.
Your eye doctor will place it over your eye, which will be left there for a certain time, usually about a week.
PROKERA® is an excellent option for patients with persistent dry eye symptoms. It can act like a bandage that helps the eye heal and stay hydrated.
Are you suffering from dry eyes? There's no reason to wait to feel better.
Contact Fichte, Endl & Elmer Eyecare at 1-800-309-2020 to request an appointment in Buffalo, NY, today! Isn't it time to get the relief you need?