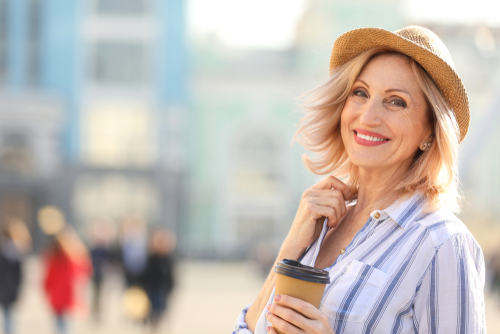 If you are considering cataract surgery, you should know of an exciting new lens option: the Clearview IOL. At Fichte, Endl, & Elmer Eyecare, we proudly offer this advanced lens to all our cataract patients.
Made by Lenstec, the Clearview IOL represents the latest in cataract surgery technology. This FDA-approved lens was created to deliver an excellent quality of vision for those with presbyopia with age-related farsightedness.
Keep reading to discover how the Clearview IOL works and why more and more patients are choosing it!
How Does the Clearview IOL Work?
Your cloudy, natural lens will be removed when you have cataract surgery. A clear, artificial lens called an intraocular lens, or IOL, will take its place.
The Clearview IOL is an asymmetric segmented multifocal IOL (MIOL). There are a range of IOLs available that offer a range of results.
The two primary categories are monofocal and multifocal. Monofocal lenses offer clear vision at one distance, meaning you need to wear glasses to see at other uncorrected distances.
Multifocal lenses can offer clear vision at multiple distances. The Clearview IOL is a multifocal lens designed to work like your natural lens.
Since your IOL has the lens power built right in, the more exact this lens power is, the better your results. While other IOLs only come in half-diopter increments, the Clearview IOL is the sole lens option that comes in quarter-diopter increments.
Having quarter-diopter increments allows your ophthalmologist to precisely customize your lens power to your needs. Another unique quality of the Clearview IOL is that it is a bi-aspheric lens.
This is also commonly called an HD lens because it provides high-definition vision.
What are the Benefits of the Clearview IOL?
The Clearview IOL is designed to provide excellent vision from any range. Whether you are looking at something up close, far away, or somewhere in the middle, your quality of vision is high.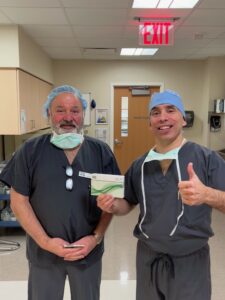 Because of this, patients can achieve more freedom from their glasses or contacts. When you have presbyopia, reading glasses can feel like an unavoidable part of life.
With other presbyopic IOLs, patients may need to rely on glasses daily. However, with the Clearview lens, most patients can see without the need for any visual aids at all.
Their view is clear whether they're reading a book or taking in a beautiful sunset. On top of that, the transition between distances is seamless.
The Clearview IOL has an outstanding patient satisfaction rate that's higher than many other lens options. More than 90% of patients achieve 20/25 vision or better at all distances. 93% can break free from glasses completely.
Most patients are thrilled with their results because they can see more clearly than ever before. Thanks to its double aspheric lens design, you get the benefit of expanded peripheral vision, visual range, and depth of focus.
Plus, while other IOLs can result in unwanted effects like halos, glare, and difficulty perceiving contrast, you're far less likely to experience interruptions to your vision with the Clearview IOL.
Do you want to learn more about the Clearview IOL and other new technology that could change your life? Contact Fichte, Endl & Elmer Eyecare at 1-800-309-2020 to request your appointment in Buffalo, NY, today! Don't forget to sign up for one of our FREE monthly cataract surgery lunch and learn events to stay up to date and learn more about cataract surgery!