Are you planning to have cataract surgery? Your doctor may discuss different intraocular lens options (IOLs) with you.
You may want a premium lens that will correct your vision better than the standard monofocal lens. One option is the AcrySof IQ Vivity lens.
The Vivity IOL reduces your need to wear glasses at most distances. The ophthalmologists at Fichte, Endl & Elmer Eyecare are excited to bring this innovative new lens to our cataract patients.
How is the Vivity lens different from other IOLs?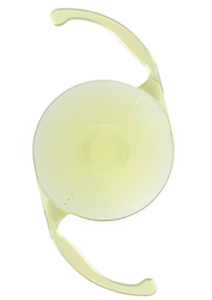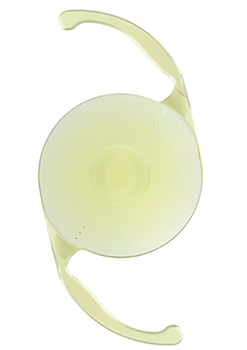 The standard IOL is called a monofocal IOL. A monofocal IOL is a lens that allows you only to see one viewpoint clearly. To see other focal points, you'll need to wear glasses or contact lenses after cataract surgery.
Multifocal lenses, or extended vision lenses, are premium intraocular lenses. Monofocal lenses don't typically improve vision at the intermediate range, only at a distance.
Multifocal lenses are capable of improving your vision at more than one range, including intermediate vision. However, many patients with multifocal lenses experience glare or halos around lights.
These visual disturbances present a problem if you're driving at night since they can be pretty distracting. The Vivity lens uses a proprietary technology called X-Wave.
X-Wave technology provides excellent distance and intermediate vision. It also limits the visual disturbances that often come from extended vision lenses.
The Vivity lens is a non-diffractive extended depth of focus (EDOF) intraocular lens and the first and only one of its kind. Its smooth surface pattern bends light rays to create a continuous, extended range of vision. The technology allows patients to see objects far away or at an intermediate distance more clearly.
Does choosing the Vivity IOL mean I no longer need to wear glasses?
Though you can reduce your dependence on glasses with the Vivity lens, you may still need to use them. More patients report their vision is sharper with the Vivity lens than patients who received a monofocal lens.
Vivity patients see better at a distance and intermediate ranges. Clear intermediate vision is vital if you spend a lot of time in front of a computer, texting on your smartphone, reading music, or driving a car.
Vivity provides functional near vision. The goal is to reduce your dependency on your glasses at all ranges of vision.
Are there other benefits to the Vivity lens?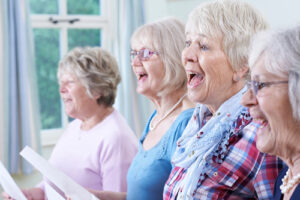 Yes. Most patients don't experience visual disturbances such as glare, halos, or starbursts. That's especially important if you drive at night.
The rate of visual disturbances with the Vivity IOL is about the same as monofocal lenses, which don't provide extended vision.
Will the Vivity lens correct my astigmatism?
The Vivity lens is available as a toric lens model for patients with astigmatism. The Vivity lens may also be an option if you have dry eye syndrome or glaucoma.
Is the Vivity lens safe?
Yes. The Vivity IOL has been approved for use by the U.S. Food and Drug Administration. The lens is made by Alcon Laboratories, Inc., one of the world's largest eye-care companies.
Clinical studies show that the Vivity intraocular lens is safe and effective for cataract and presbyopia patients.
Will Medicare cover the cost of the Vivity lens?
No, Medicare and most other insurance companies only cover the cost of a monovision lens. A monovision lens can correct either near or distance vision.
It cannot improve your vision across the entire range of sight from near to far. However, you can pay out-of-pocket for a premium lens like the Vivity IOL.
Do you need help deciding whether the Vivity lens could be right for you? Schedule a cataract evaluation or visit or website to sign up for one of our monthly cataract surgery lunch and learn events at Fichte, Endl, & Elmer Eyecare in Buffalo, NY, to find out for sure!