LASIK Open House
Thursday, March 5 @ 6:00 pm
EST
Doors open at 5:30 pm
WIN A FREE LASIK PROCEDURE BY ATTENDING OUR OPEN HOUSE!
This event will be held off-site at: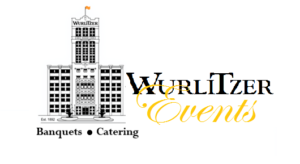 WURLITZER EVENTS 
Located inside the Wurlitzer Building
908 Niagara Falls Blvd.
North Tonawanda NY 14120
When you attend LASIK Open House, your name will be entered to win a FREE LASIK procedure! Each quarter of 2020, one lucky person will win the procedure & an amazing experience to go along with it. These winners will enjoy FREE LASIK plus activities like hot air balloon rides, skydiving, shows & more! Get your $150 LASIK evaluation fee waived just for attending Open House.
Doors open at 5:30 pm and the presentation starts at 6 pm. This event is hosted by our Surgeons. Watch a LASIK procedure and meet the patient. Both the surgeons and the patient will stay until the end to answer your questions. Enjoy dinner compliments of Wurlitzer events!