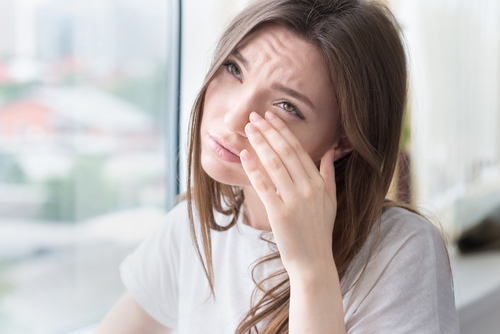 Prokera is the newest form of eye treatment for patients with ocular surface disease. This therapeutic device provides quick relief from symptoms as well as reduces inflammation.
Keep reading to learn more about Prokera and if it could be right for you!
How Does Prokera Work?
Prokera is a therapeutic device made from amniotic membrane. The membrane has natural anti-inflammatory and anti-scarring properties.
The amniotic membrane is placenta tissue. It's donated and stored in an FDA regulated tissue bank. This tissue passes numerous safety and quality control tests before your doctor receives it. Prokera is the only FDA approved ocular therapeutic device made from amniotic tissue.
What is Prokera Used For?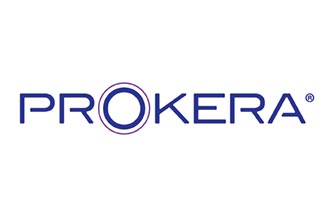 The amniotic membrane provides quick relief for symptoms that affect the surface of the eyes. This includes reducing inflammation, preventing scarring, and restoring your eyes to a healthy state.
Before Prokera, treating the ocular surface of the eye was a challenge. Previous treatments could address either the inflammation or healing management, but not both.
Prokera has proven itself to be a reliable solution that both reduces inflammation and heals the ocular surface. Prokera is an FDA approved treatment for ocular surface disease.
This includes treating the symptoms of dry eye syndrome. Symptoms of ocular surface disease include:
Distorted vision
Eye pain
Eye infection
Itchy and watery eyes
Burning eyes
Red eyes
Fatigued eyes
How is Prokera Used?

Prokera is used in a way that's similar to wearing a large contact lens. Due to the size and weight of the Prokera lens, some patients experience discomfort.
The Prokera treatment can feel like there is a foreign object in the eye. It is not painful.
If the discomfort is too much, your doctor can use tape to partially close your eyelid. This is to help ease your discomfort.
What to Expect During Prokera Treatment
It is important to note that Prokera is not fully transparent. It may cause your vision to be cloudy during the course of treatment.
You should not drive yourself home after your Prokera application appointment. Make sure to have a friend or family member that can drive you to the appointment and home.
Once you get home, feel free to take a nap to reduce any feelings of discomfort. Upon awakening, you may find that you have matted lashes from the discharge.
This is also normal and should be expected. You can remove any discharge with a clean and wet towel. Use caution to make sure you do not dislodge the Prokera lens.
You may experience watery and red eyes. Your eyes may also exhibit discharge.
This is normal and should be expected as a normal part of the healing process. Ask your doctor about prescription gel tears or applying cool compresses on your closed eyelid.
Over the counter acetaminophen can help with any pain or discomfort caused by these symptoms
After 4 – 5 days of treatment, you can expect your vision to improve. Any continued discharge is normal and nothing to worry about. Click here to read more about what you can expect with Prokera treatment.
How is Prokera Prescribed?
For the best results, Prokera should be prescribed for 3-5 days. Your eye doctor may prescribe a second round of Prokera treatment.
This will depend on the results from your initial treatment period. It is important that you schedule and keep any follow-up appointments. Your ophthalmologist will need to evaluate the results of your Prokera treatment. You can read more about the relief you'll experience from Prokera here.
Interested in Prokera treatment and if it could be right for you? Schedule an appointment at Fichte, Endl & Elmer Eyecare in Buffalo, NY to learn more! There's no reason to keep suffering!