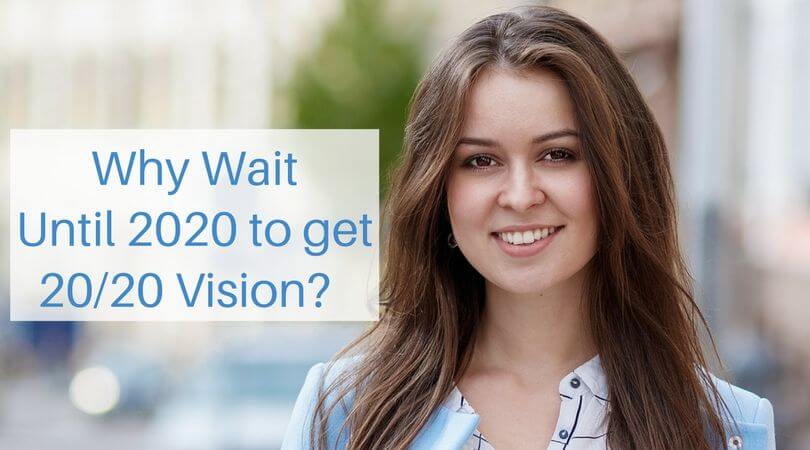 Many consider LASIK and ask, "Is it worth it?" The answer is yes. Imagine looking at the world without glasses or contact lenses and seeing clearly after LASIK. You'd no longer need to worry about misplacing your eyeglasses or taking out your contacts. If achieving 20/20 vision isn't enough reason to toss out your glasses, we've compiled our resources to alleviate your concerns.
What You Need to Know About LASIK
Any procedure that corrects vision must be extensive, right? Wrong. LASIK can correct common vision problems such as astigmatism, nearsightedness, and farsightedness in three quick steps.
First, the corneal flap, a thin section of the outer layer of the cornea, is created. At Fichte, Endl & Elmer Eyecare, we perform both traditional and laser LASIK. Your surgeon will tailor the method based on what is ideal for your unique vision situation.
Next, the flap is lifted to allow for the reshaping of the underlying corneal tissue. An excimer laser corrects any irregularities in the tissue.
Finally, the flap is put back in place and bonds to the corneal tissue on its own, usually within three to four months.
Many people are surprised at the minimal amount of time it takes to perform LASIK. The procedure lasts less than 10 minutes total, from the moment you lay down until the procedure is finished. What's even more incredible is that the laser is only applied to the surface of the eye for seconds. Typically, the office visit, including the procedure, lasts approximately one hour.
LASIK is a tried and true procedure for vision correction, put into ophthalmic use for corrective eye surgery in 1995. Clearly, there is a reason it's still one of the most frequently performed refractive procedures. According to the American Refractive Surgery Council, over 90 percent of patients attain 20/20 vision or better after LASIK.
We are commonly asked if it is painful to undergo a LASIK procedure and are happy to share that there is little to no pain involved in LASIK. It's normal to feel a slight pressure, but rubbing eyes or removing contact lenses can cause more discomfort than a LASIK procedure. With the all-laser LASIK, most people can return to work the following day.
Want to know more? Our eBook, Candid Answers About LASIK™, provides additional details on the process and procedure.
Tips to Easily Afford LASIK
Despite what many assume, there are methods for making LASIK payments a breeze. Options vary based on the procedure, as LASIK can be customized to fit each patient's needs. We've compiled a short list of ways to make LASIK fit your financial needs.
Apply for LASIK and vision care financing through CareCredit™.
Look at your insurance policy. Many insurance providers offer a discount for refractive surgery.
Utilize the Flexible Spending Account (FSA) or Health Savings Account (HSA) benefits offered by your employer.
Make a savings plan. Whether that's collecting change, putting cash in a jar once a week, or cutting back on fast food and movie tickets, stick to your budget and put the extra money aside for your procedure.
In the long-run, LASIK will save you money. Consider the amount you spend annually on contacts, glasses, contact solution, eyeglass cleaner, and other supplies. After LASIK, you won't have to make any of these purchases.
If you still have questions about if LASIK is right for you, call (800) 309-2020 to schedule a comprehensive consultation. We also host monthly Evening Vision Solutions Open House events at our Amherst office to answer your vision questions. Don't wait until 2020 to get 20/20 vision. There's no time like the present to see clearly.