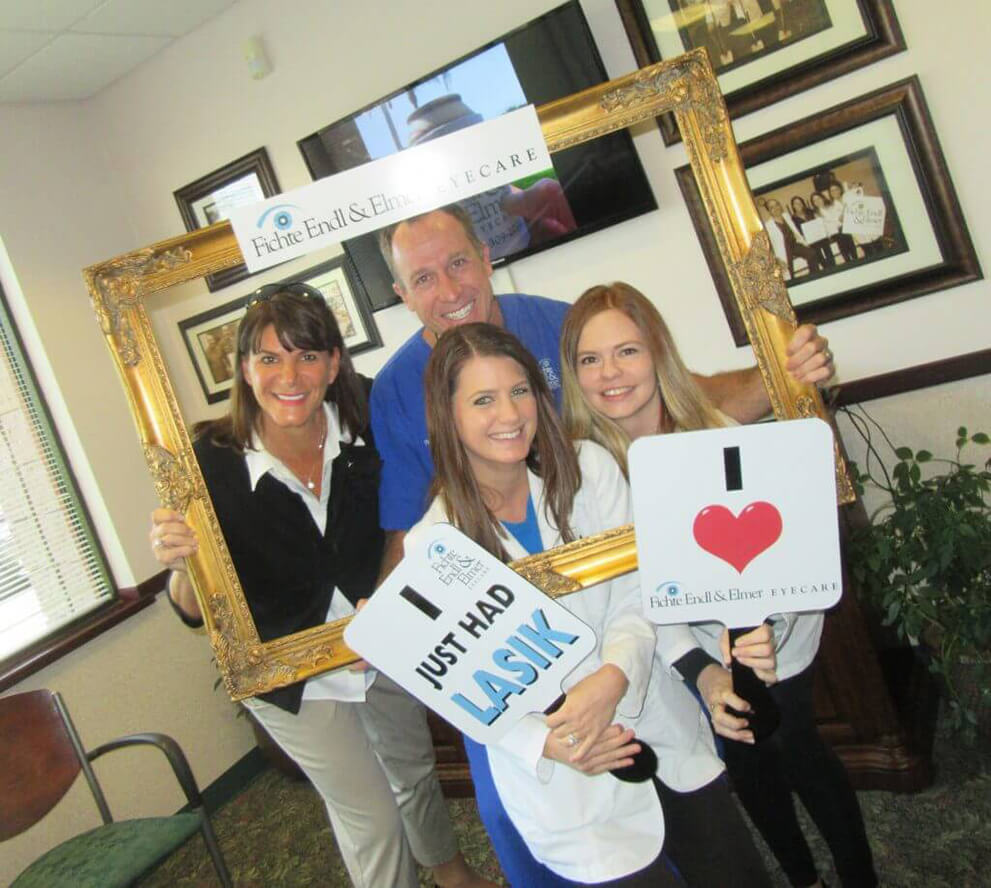 Laser In-Situ Keratomileusis, or LASIK, can correct both nearsightedness (difficulty seeing objects far away) and farsightedness (difficulty seeing objects up close), with or without astigmatism.
At Fichte, Endl & Elmer Eyecare in the Buffalo area, you have access to several forms of LASIK including traditional and all-laser procedures. If you are between 18 and 55 years of age and have not had a significant change in your prescription in the past year, you may be a candidate! Call 1-800-309-2020 today to schedule a comprehensive consultation so we can determine the LASIK procedure that is right for you!
People over the age of 55 or those with certain medical conditions including pregnancy and eye disease may not be eligible for LASIK. Every patient is unique. Let us determine the right treatment plan for you!