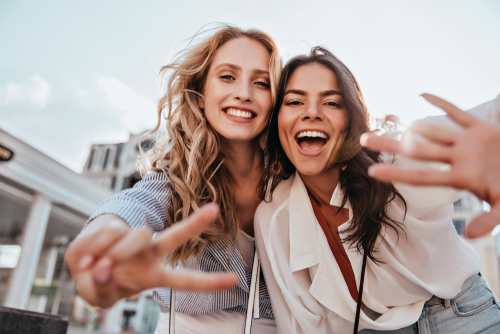 Do you love participating in water activities during the summer? Have you had glasses for years and want a change?
We know that glasses and contacts improve your vision, but they can also be inconvenient when it comes to enjoying summertime activities. Wouldn't you love to live a life that doesn't involve glasses or contacts? It's not too late to get LASIK this summer and reap the benefits of clear vision in the summertime!
Travel Easier
During the summer, there are more reasons to travel and take vacation time. It can be challenging to travel with glasses or contacts. We think you've earned the right to have fun on your vacation!
After LASIK, you can swim, play with your kids, and enjoy your vacation. And the best part is you can do all that without worrying about contacts or glasses!
Stop thinking about where you put your glasses down before bed or if you packed contact lens solution!
Warmer Temperatures
Summertime means warm weather. Here in Buffalo, we only get a few months of beautiful weather that lets us be outside.
If you like to hike, swim, sail or play sports, you'll be outside this summer. When you are participating in activities, it's safer if you don't need to wear glasses.
Glasses can fall off, get broken, or get in your way.
If you like water activities, then contacts are not a great option either. Contacts are prone to shift or fall out of your eyes if water gets on your face.
Also, if you have sand on your hands, it is important to not touch your eyes. Sand can get under your contact and irritate or scratch your eye.
The best remedy is to have your vision fixed with LASIK during the summer! LASIK has a short recovery period, allowing you to enjoy classic summertime activities for the remainder of the season!
Allergy Relief
While summer is one of the most fun seasons, it can be one of the most challenging if you have allergies. It doesn't matter how nice it is outside if you can't stop sneezing and rubbing your eyes.
For some people, over the counter medications do not solve the problem. LASIK can help reduce your allergy symptoms. Most LASIK patients see a reduction in allergy symptoms post-surgery.
Full Calendar
Summer can be one of the most hectic times of the year. Calendars are full of weddings, parties and other social activities. These events are opportunities to socialize with people you might not see as often. Summer is the perfect time to try out a new look!
Getting LASIK means having clear vision – no more worrying about whether your glasses going with your outfit or if your contacts will cause eye irritation during the day.
If you don't like wearing glasses, and you don't like contacts, LASIK just makes sense. Leave the worrying for what matters, like what sunglasses you'll wear after you have LASIK!
Want to find out if you could be a good candidate for LASIK? Do you want to make the most of the remainder of your summer? Schedule your LASIK consultation at Fichte Endl & Elmer Eyecare in Buffalo, NY today!